Tomorrow is June 11th, marked the 30 days I am home, doing nothing but stuffing my stomach with food and getting my so-called perfect body shape into a plump. Seriously, I could die anytime, boredom is gonna kill me anytime. My dad said it is okay for me to stay home unemployed BUT I have to help my mom do the chores. Picking up my brother from school is a must-do job.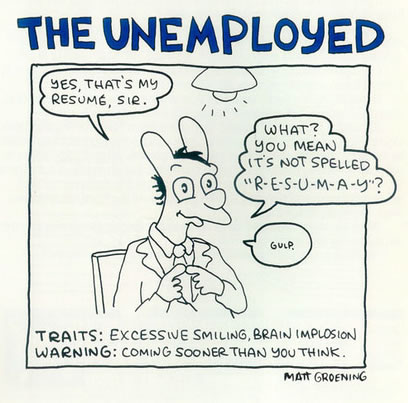 I had been to several places, asking for job. I'd been to clinics, pharmacies, KFC outlet even had an interview at Lavino Furniture store here but none of them have given their answers yet. I wonder if they don't want me but they try to be nice by saying, "We'll call you as soon as we've come up with the decision,". Oh oh, the best part was, I went to the PPD and got interviewed for the substitute teacher post and my field of teaching is English. The officer who interviewed me said that I might be getting the job if there is any vacancy coz majority of people who sent their resumes doesn't have gut to teach English subject. I was extremely excited that I couldn't wait to tell my mom and my dad about this.
But, up till now, I am still unemployed. Maybe there is no vacancy at any school in Tanah Merah. The reason why I really need a job during the 4 months holiday is because I need money. I have planned a vacation to Penang this July and I'm gonna go there alone and stay at my friend's place so, that's really a reason why I need money. And if you think the vacation is not necessary, well think twice, because the finale installment of Harry Potter will be out in mid-July and I have to watch it. I can't imagine myself not watching it in theater. Seriously, Kelantan should get itself a cinema so TGV or GSC, please double up your work on establishing a cinema here.
I think this should be sufficient for an entry. I couldn't think of anything else to be written here. Oh, I'm gonna keep my finger crossed so that I'm gonna get a job soon and guys, please, pray for my future. Or I can't go to Penang. Haha. Until then, ciao!